Disassembly by core lances
The function of the oxygen core lance is to reach a temperature of about 3,000°C by burning a steel tube (lance) and the bands contained in it (core) by means of a very high excess of oxygen. Due to the high temperature, the lance burns through all common materials.

During dismantling by core lances, e.g. of a bolt, axle, etc., a hole is made in the component by melting off base material which flows out. During cooling, the outer diameter of the component is reduced. This facilitates disassembly.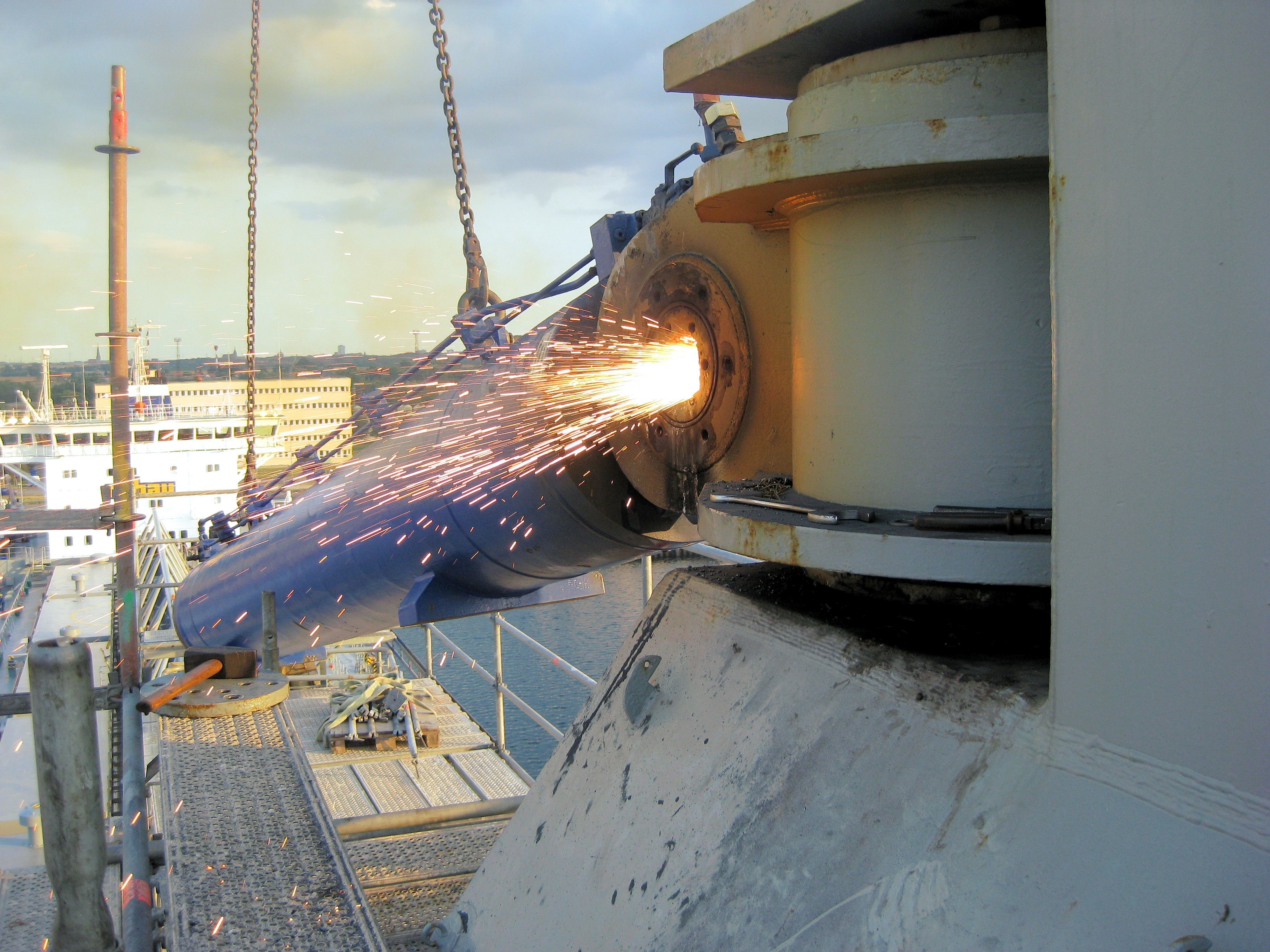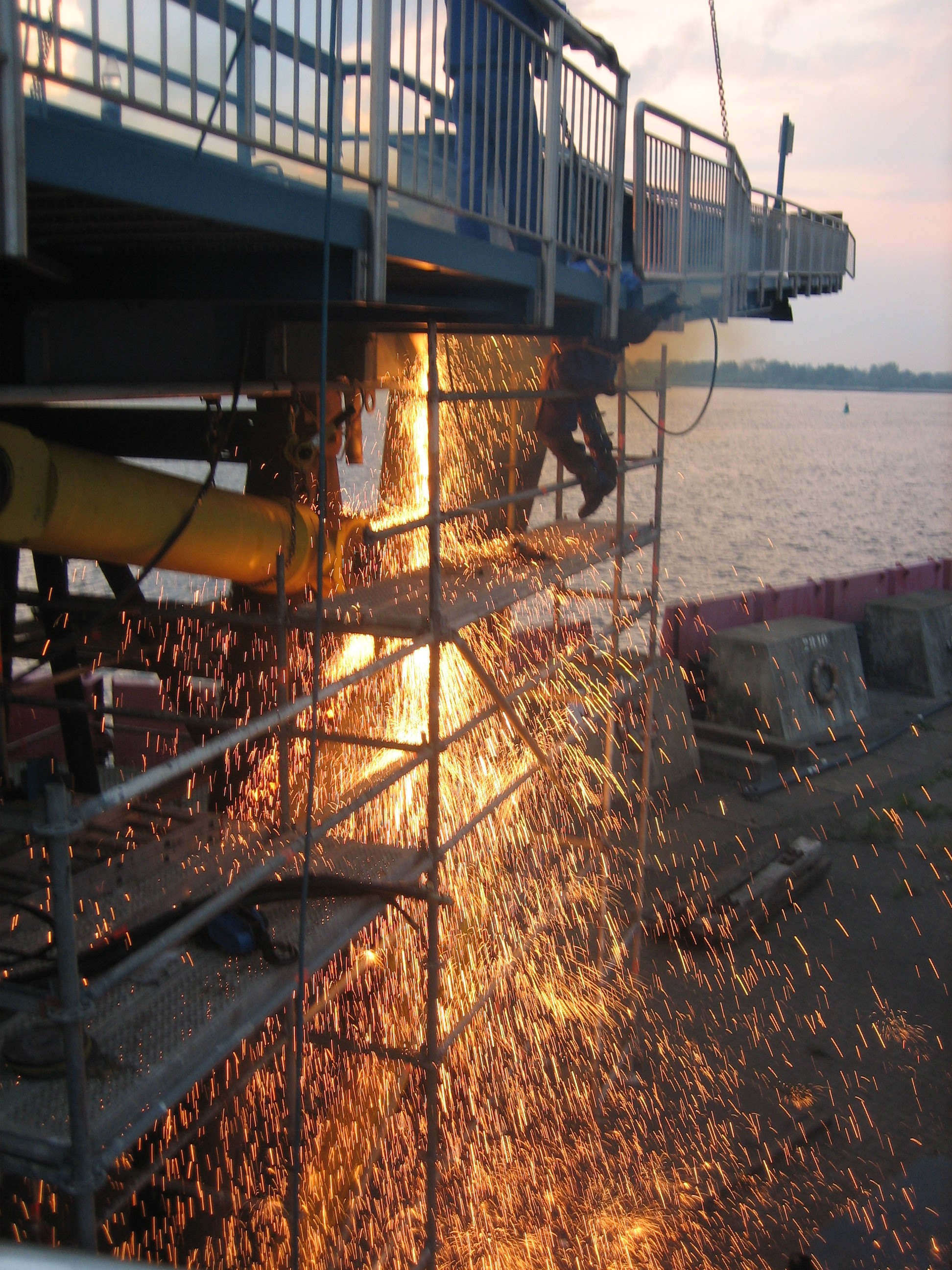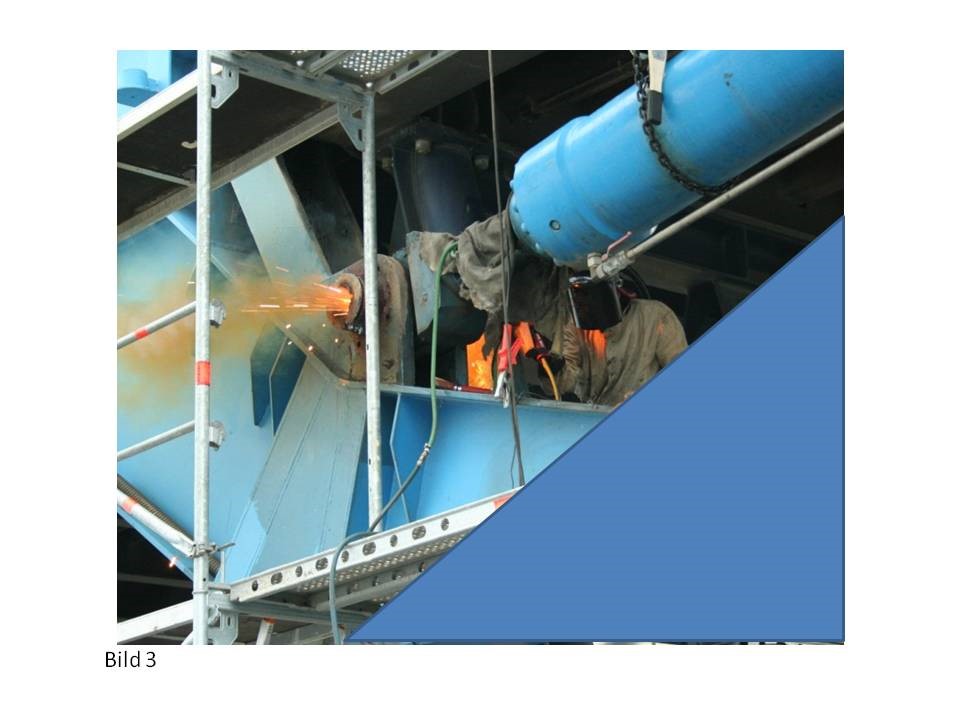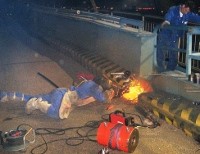 Examples:
Bolt disassembly

axle and shaft disassembly

Cutting of components with very large wall thickness